My favourite ways to grow and use herbs everyday
Freshly picked herbs – there really is nothing like it!
---
We're always looking for simple ways to entice people to start growing their own food – and that doesn't  mean you have to get down on your hands and knees and start digging up your garden!  You could begin with a small, simple selection of herb plants and seeds, and a couple of pots.
By doing this, you're not only getting freshly grown crops, you're actively taking part in a natural process – and feeling the therapeutic benefits of this process.  Something you can't get from your smartphone!
1. Rosemary with your evening meals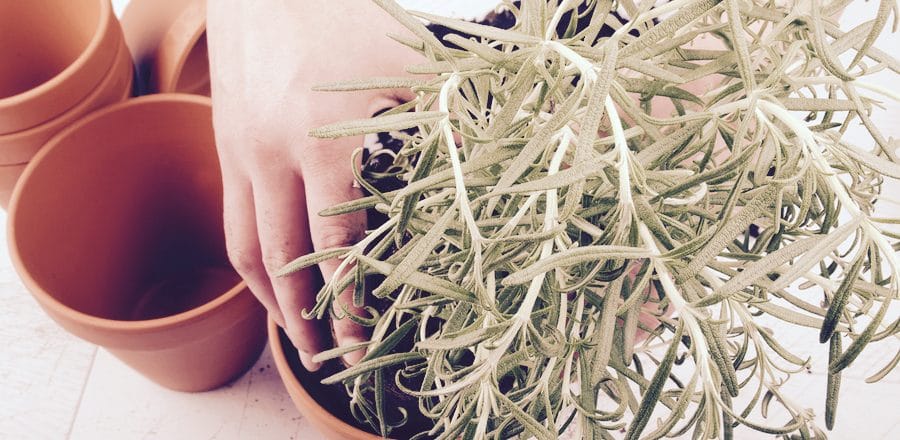 Rosemary is very hardy and stays green all year round.  It will happily live outside through all the seasons, and will only require cutting back once or twice.  You can usually find good strong plants in your local garden centre.  We normally advise to bring them home and then pot them up into a container larger than your plant, (terracotta pots look fantastic planted with herbs!) with a mix of compost/soil and gravel.  Herbs like to be dry – so by adding gravel to your compost/soil you are making it much more free draining.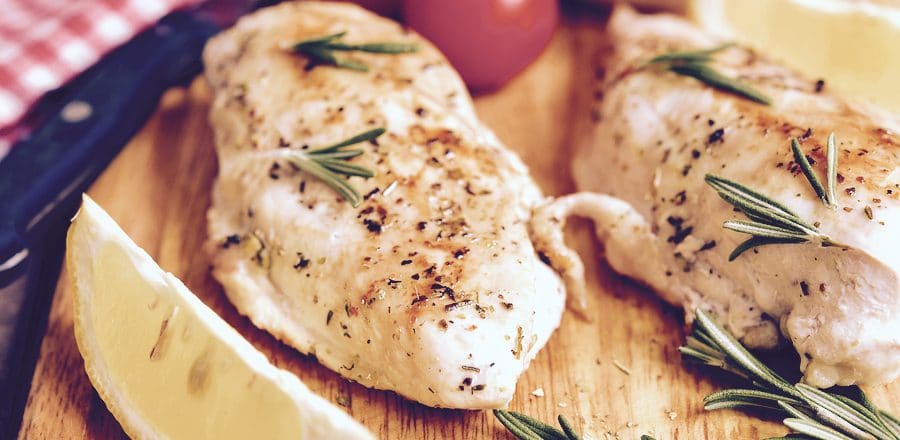 One of my favourite ways to use rosemary is to oven bake it with chicken.  It adds so much flavour, and I love going outside to pick a few sprigs while I'm cooking.  It couldn't be simpler or more effective.  I place 4 (preferably organic) chicken breasts/thighs in a roasting tin, slice up a lemon, add about 4/5 sprigs of fresh rosemary and drizzle with some olive oil and finish with some salt and pepper.  It is so simple, so fresh – and so delicious!
2. Long lasting basil + coriander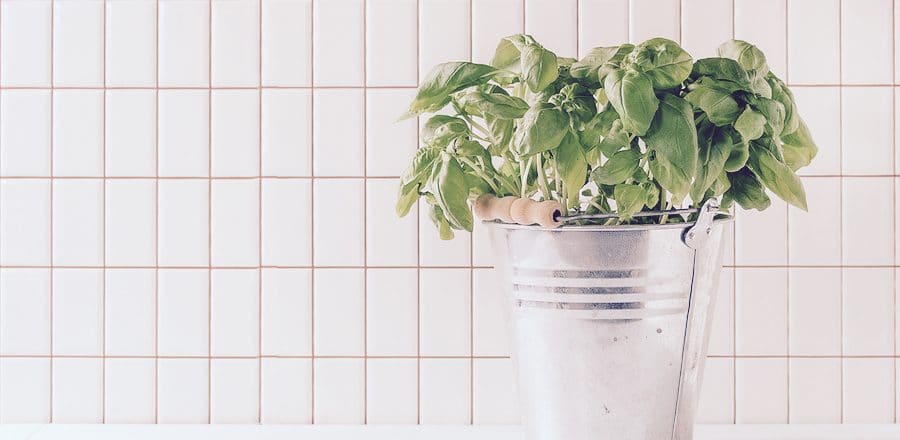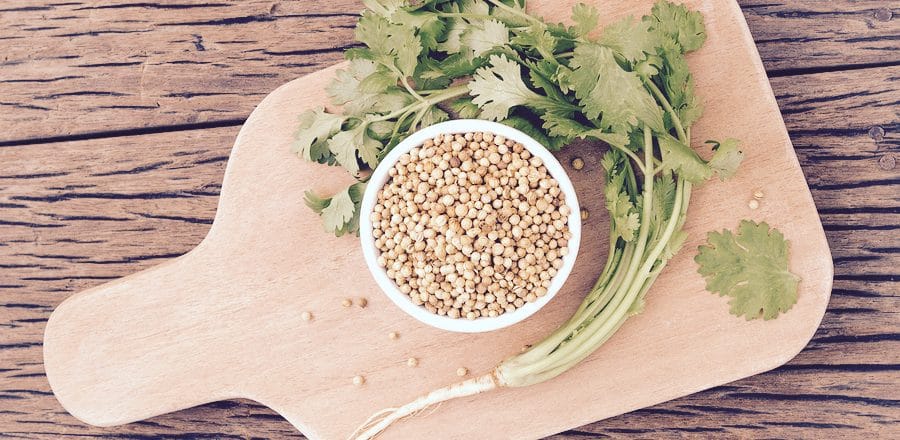 I really begrudge having to buy both of these as bagged supermarket herbs – and I also begrudge buying them as young plants in the supermarket, as often they don't last as long as they should.
One way I (usually!) have great success, is by growing them straight from seed.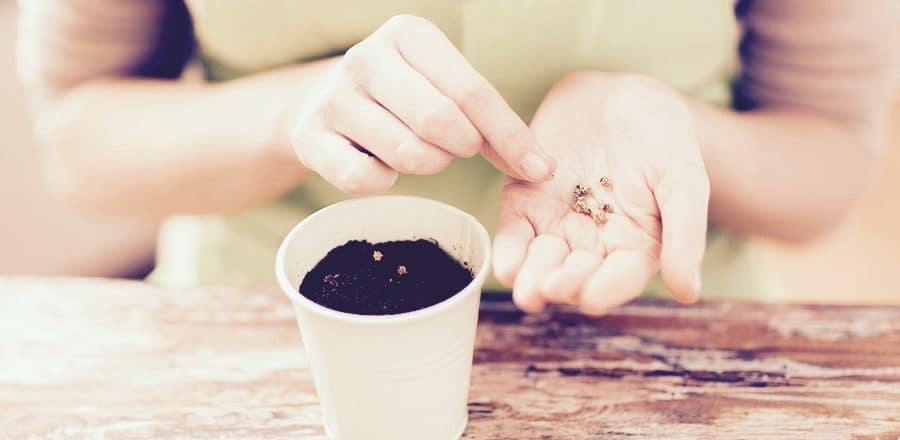 All you need to do is get a small pot for each, fill them up to the top with seed sowing compost, and then sow the seeds using directions on the back of the packet.  Once you have your materials in place, the whole process only takes a couple minutes – and it will give you long lasting basil and coriander for months!
Keep an eye on the moisture levels of the compost, and water when required.  Aim for a nice moist compost – not too wet or too dry!  Remember to move the plant onto a bigger pot once it has outgrown the first one.  Keep your herb pots somewhere in the kitchen with lots of natural light – a sunny windowsill is usually the spot of choice.
The process of sowing seeds really is one of the best ways to reconnect with nature – and doing it with these herbs makes it all the more enjoyable as you will use them on a weekly basis!
– Liz –