---
Lavender must be one of the all-time favorite herbs, and such a fantastic addition to any garden, balcony, or green space.  It's the one plant that will delight almost all your senses!
For a lavender bed or border select a nice sunny spot in your garden, with good drainage in the soil.  If the soil isn't very free draining then try adding some gravel/stones to help the water run away more freely.  Lavender grows very well in pots too, just make sure containers are big enough with lots of space for the long deep roots.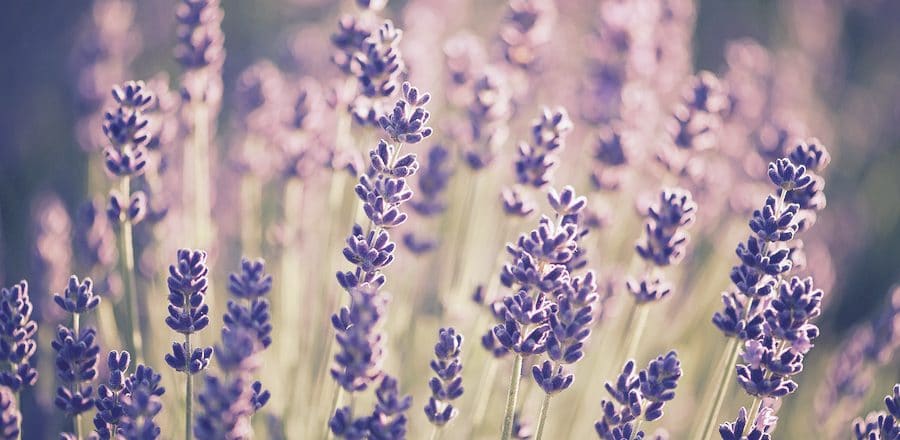 It can be grown from seed or cutting, but we usually recommend buying a plant.  English Lavender (Lavandula angustifolia and the larger Lavandula X intermedia) is very hardy and perfect for our climate – especially 'Munstead', 'Grappenhall' and 'Seal' varieties.  If you can't get them here in NI, there are lots of great online stores with a big selection – and plants travel surprisingly well by post!
When looking after your lavender, it's important to cut back your plants once a year.  This will ensure they are bushy and in good shape.  Make sure you don't cut back into the older woody growth, and stick to clipping the younger green growth.  This is usually the top third of the plant, and if you snip one of the lovely stems and look closely, you will be able to see quite clearly the difference between the old hard growth and the new green softer growth.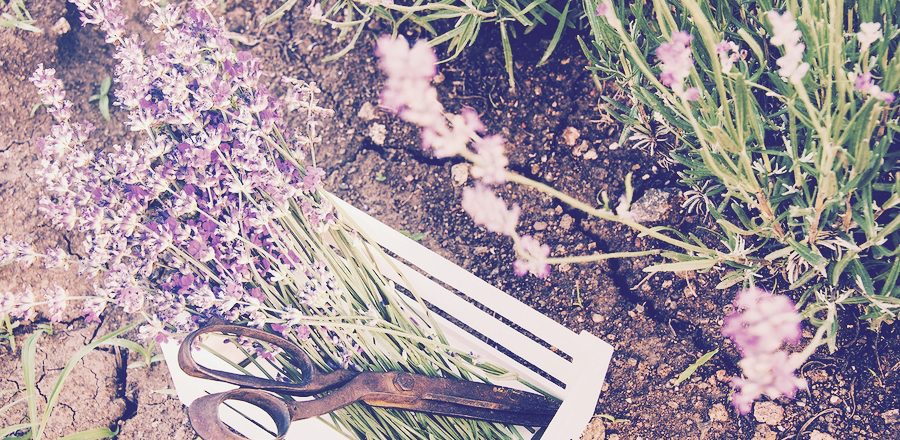 In a month or so we will have lots of lovely lavender clippings from the therapy garden, and we love to make lots of bunches for drying indoors.  Our favourite way to do this is to gather the stems into great big bunches, tie them with some bindwire, and the simply dry them upside down.  As a seasonal activity, not only does this connect us with the coming Autumn, it creates a beautiful smell at home – and you're giving your plants a new lease of life by cutting them back and creating space for next year's growth.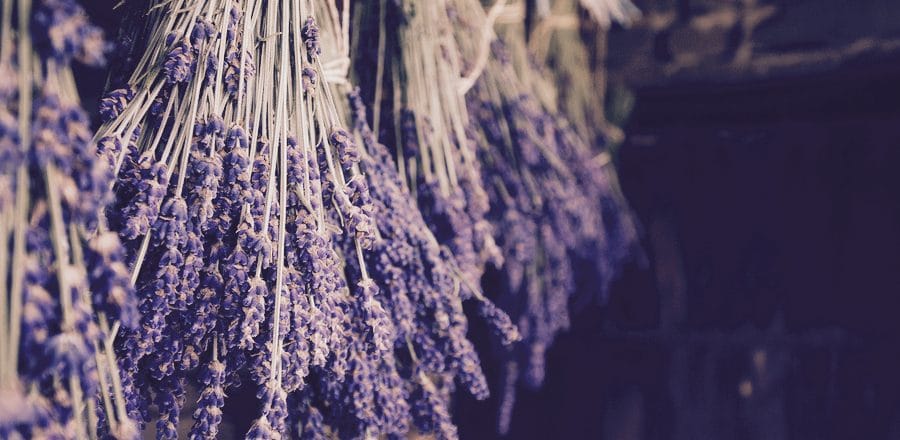 That's only one way of using your lavender at home – and there are so many more from baking and cooking to crafting and preserving.  It really is one of the most useful and beautiful herbs you could grow.
– Liz –